We warmly welcome and congratulate our new office bearers!
Davina Geddes is our new regional chair.
Bex Tidball is our new regional vice-chair.
Rachael Davies is our new secretary.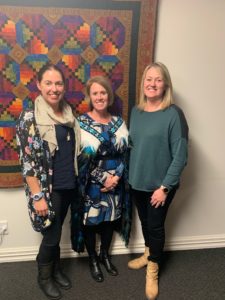 We look forward to the the wonderful leadership these midwives will provide to the region.
Davina was acknowledged with the beautiful presentation of a korowai and  waiata to show support for Davina for this role.